Privacy Policy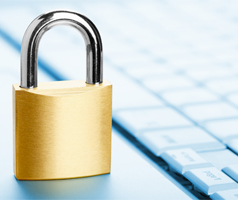 This privacy policy sets out how Unique Cottages uses and protects any information that you give Unique Cottages when you use this website or when contacting us by telephone or email.
Unique Cottages is committed to ensuring that your privacy is protected. Should we ask you to provide personal information (such as your name, address, email address etc.) when using our services (such as brochure requests, contacting us with a query or general correspondence, submitting an enquiry or paying the balance of your rent) then you can be assured that it will only be used in accordance with this privacy statement.
Unique Cottages may change this policy from time to time by updating this page, to ensure our privacy policy meets current legislation and internet best practice. You should check this page from time to time to ensure that you are happy with any changes. This policy is effective from 12/03/2012.
Information on visitors to the Unique Cottages Website
When you request a page on the Unique Cottages website, you send certain information, in accordance with the HTTP protocol, to our web server so that it knows where to send the data requested. This data includes the IP Address of your computer. This data is saved and analysed to provide useful information on the amount of traffic that to the website and the efficiency with which it is handled by our server. Unique Cottages do not routinely use the IP Address for any purpose, however we do retain the right to do, so if necessary, to track down any malicious traffic designed to interfere with our servers (e.g. viruses).
Information on our Customers
In general, when you complete forms and submit personal information to Unique Cottages, this information is used only within the company to provide you with the service you have requested. If you post inappropriate or offensive content anywhere on the Unique Cottages website, or send us correspondence (either digitally or by traditional means) which is of the same nature, Unique Cottages reserve the right to use any information we have gathered from you in order to stop such behaviour.
Unique Cottages is committed to the continued improvement of the quality service it provides and therefore telephone calls may be monitored and recorded for training and operational purposes.
Your personal information will never be passed to anyone outside of Unique Cottages without us first obtaining your permission to do so (unless we are obliged and permitted by law to do so). Part of these services may include sending you emails to enable us to administer the process of booking a holiday cottage, payments of rentals or informing you of Unique Cottages' promotions that may be of interest to you.
We will normally store your personal information on our secure systems until such time as we no longer deem them to be commercially viable. If you request that your details be removed from our systems, so long as there is no outstanding action on any booking, we will be happy to do so. If our annual brochure is returned to us by the Royal Mail then your details will be removed from the brochure mailing list. All the personal information supplied to us is held securely and in accordance with our legal obligations under the Data Protection Act 1998.
The security of all your personal information is of the upmost priority to Unique Cottages. Access to your data is restricted to only Unique Cottages authorised personnel, and the servers which electronically hold our company files are housed in a secure environment. Our internal computer network is protected by a firewall and backup/archive tapes are stored in a safe. When we ask for credit card, debit card or any other financial details, these are never held by the company and are encrypted before transmission to our payment gateway. We use Thawte, a third-party leading global Certification Authority, to authenticate and certify the security of our website and to encrypt your card details. Unique Cottages is committed to, and will always endeavour to offer our customers the highest level security when it comes to both their personal and financial information, however it is necessary to point out that 'perfect security' does not exist on and in the use of the internet.
Accessing your Personal Information
If you wish to request a copy of the personal information that Unique Cottages holds about you, and have any inaccuracies rectified, then please address such a request to the Data Protection Officer, Unique Cottages, Monksford Road, Newtown St Boswells, Roxburghshire, TD9 0SB.
Unique Cottages Policy for Customers & Website Users under 18 years old
Those under the age of 18 years old are permitted to view are website and the information contained within it, however it is the policy of Unique Cottages that those under that age of 18 are not permitted to book a holiday cottage, and therefore should not provide us with their personal details for this purpose. Those under 18 wishing to request a brochure may only do so with the express consent of their parent or legal guardian, and users under 18 years of age without this permission are not allowed to provide us with their personal information for the purposes of receiving a brochure.
Links to other Websites
To provide further useful information to our customers, the Unique Cottages Website does contain some links to other websites which may be on interest. Please note however, that once you have used one of these links to leave our site Unique Cottages does not have any control over that other website. Therefore, Unique Cottages cannot be responsible for the protection and privacy of any information which you provide whilst visiting such sites, and such sites are not governed by this privacy statement. Unique Cottages advises its customers and site visitors to exercise caution and look at the privacy statement that is applicable to the linked website in question.
Acceptance of the Terms outlined in this Privacy Policy
By using this site www.unique-cottages.co.uk you signify your acceptance of the terms of the Unique Cottages Privacy Statement as outlined above. If you do not agree to these terms then please refrain from using the www.unique-cottages.co.uk site and exit it immediately. Your continued use of the Unique Cottages website following the posting of changes to this policy, as outline above, means that you have accepted those changes.