Latest News
Keep up-to-date with all the latest Unique Cottages news from additions to our portfolio to special offers and accommodation near special events throughout Scotland.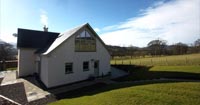 Great Mountain Biking Meets Great Accommodation at Glentress Cottage
26 November 2015

Glentress Cottage offers perfect self-catering holiday accommodation for mountain bikers as it is right by the renowned 7stanes centre Glentress.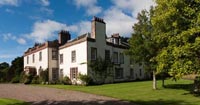 Live Like Lord and Lady of the Manor at Linthill House
30 October 2015

Linthill House is a much-loved family home in a country estate that has been refurbished and made into a delightful holiday home for those who appreciate gracious living in beautiful surroundings.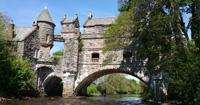 Heading Back in Time at Blackcraig Bridgehouse
30 September 2015

Blackcraig Bridgehouse is an unusual hideaway that is actually part of a castle-like bridge that straddles the River Ardle, just 7 miles from Blairgowrie in Perthshire.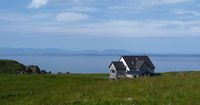 Luxury Accommodation & Stunning Views Combine at New Addition Pebble Coast
17 September 2015

Pebble Coast is a modern, detached house in extensive grounds in a dramatic cliff-top spot on the coast, just 6 miles from Gairloch, Wester Ross.

Scotland Features on Lonely Planet's Ultimate Top 500 Travel List
25 August 2015

Lonely Planet recently released its list of the '500 Best Places to See in the World', with Scotland being recognised with a total of 12 entries on the list!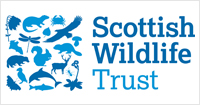 Supporting the Scottish Wildlife Trust
21 July 2015

Unique Cottages has partnered up with the Scottish Wildlife Trust to help protect Scotland's rich natural environment by offering a £25 donation for bookings made with a special promotional code.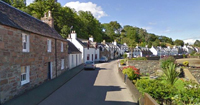 Sun, Sea & Superb Accommodation at Sannachan
24 June 2015

A lovely new addition to the portfolio, Sannachan Cottage is a traditional fisherman's cottage that occupies an idyllic spot right on the palm-tree lined harbour in picturesque Plockton, with stunning views of Loch Carron.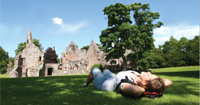 The Scottish Borders - A Hidden Gem
26 May 2015

The Scottish Borders are often overlooked by holidaymakers as they head further north but the area actually has plenty of attractions, as well as its peaceful landscape of green hills, lush forests and winding rivers.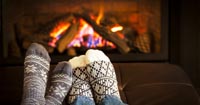 Honeymoon Getaways Amid Stunning Scenery
24 April 2015

If you are looking for the perfect hideaway for your honeymoon you may not need to look too far afield. Scotland has plenty of interesting history, sunny sandy beaches, stunning mountains and beautiful lochs.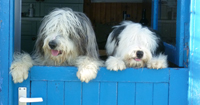 Cottages with the Bow-Wow Factor
31 March 2015

Holidaymakers who can't bear to be parted from their dogs will love the latest addition to our extensive choice of cottages that allow you to bring along your four-legged friends.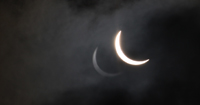 Outer Hebrides Ideal Viewing Point for Solar Eclipse
26 February 2015

The UK is set to see the deepest solar eclipse since 1999 on Friday, 20 March 2015. The eclipse, which will last for around two hours, is best seen from north Scotland and the Outer Hebrides.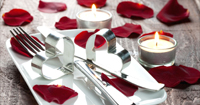 Last Minute Scottish Valentine's Getaway Offers
10 February 2015

Valentine's Day is the perfect time to get away with your loved one for a romantic break. As it falls on a Saturday this year, it provides the perfect excuse to have a whole week's holiday.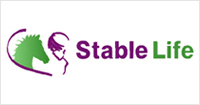 Supporting Local Charity - Stable Life
16 January 2015

Instead of sending Christmas cards out we decided to save trees and make a donation to a deserving local charity instead. We chose Stable Life who support vulnerable children and young people through time spent with horses.

For more information on any of our news stories please contact Jenny Mac, Marketing Manager on 01835 822277. High resolution photographs are available on request.