About Unique Cottages

We are passionate about offering a unique self-catering experience for everyone who loves Scotland, whilst supporting Scotland's traditions, communities and environment.
We know Scotland, appreciate Scotland and have chosen to specialise solely in Scottish holiday cottages. We have something to suit everyone from everything from offgrid bothies to luxurious lochside retreats and pride ourselves on offering the personal touch to both our guests and cottage owners that truly can't be beaten.
Our guests like to come back to us year after year as they know the quality they can expect from a Unique Cottage and it is not just our guests that stick with us – it is our owners too. Some of our properties have been with us from the very beginning and that is saying something given that we have been in business for nearly 30 years now!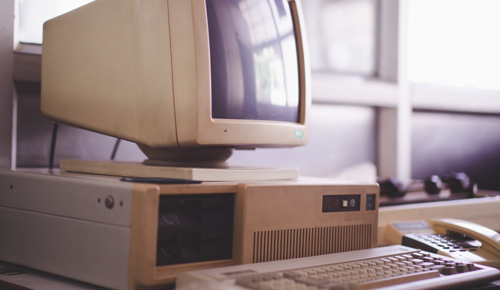 How It All Began

As an independent company our Owner/Managing Director, Mark Breed, is very much at the heart of the operation. His story began when, after studying IT, he joined the company in a temporary summer position at the tender age of just 17. At that point bookings were made by telephoning the team who had to develop very fast fingers flipping through a paper brochure whilst on the phone to find the ideal match for each guest. Mark was then responsible for launching the company's first website back in 2002 when most other agencies were still offline.
Over the years Mark started venturing out to visit and photograph our cottages all over Scotland, from Stranraer all the way up to Dunnet Head! He continued to work his way up the ranks to become Managing Director in 2002 (taking over from Jill Bristow) and subsequently sole owner in 2016.
The company started off in a house in Lilliesleaf but more space and a faster internet connection were needed as it grew and the move was made to an idyllic cottage on the edge of Newtown St Boswells in 2008, with the Eildon hills behind as a stunning backdrop. This proved to be an ideal situation as it is central in the Scottish Borders and has good access to the A68 making it easy for owners and guests to pop in and see us.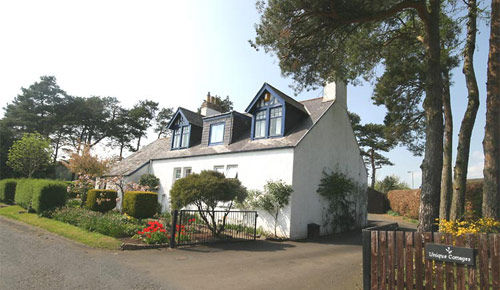 Our Booking Team

Our lovely Booking Team are on hand to handle bookings and answer any questions that might crop up. They know Scotland and our properties inside and out and, as they are a very friendly bunch, they are just the people to help find the perfect cottage to suit each guest's needs. The team is made up of Alison (Booking Office Manager), Fiona, Ruth, Lanna, Deborah and Becca. They are at the end of the phone (on 01835 822277) 7 days a week and until 7pm each weekday evening, so feel free to give them a call or, if you prefer, complete our contact form.
We've made our online booking process as simple as possible and this allows us to take bookings at any time of day. In fact, 84% of our bookings are made online, so anyone waking up at 3am from literally dreaming about a holiday can jump onto the website and get it booked right away! Every booking is checked by a team member to make sure that everything has been covered.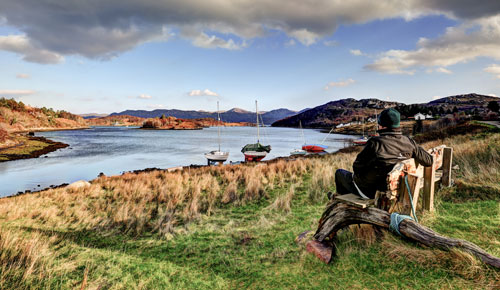 Behind the Scenes

Lee-Anne, our Head of Operations, facilitates the day-to-day operations of the business supporting our MD Mark and his PA Amber to make sure we stay ahead of the competition. Our property team travels the length and breadth of the country seeking out the finest cottages to join the portfolio. Kate is our Owner Liaison, Inspector/photographer Peter looks after the Highlands and West Coast and Isles region so has the pleasure of doing some island hopping and Jenni looks after Central Scotland heading out as far west as Islay and Mull and all the way over to the East Neuk of Fife.
Laura completed a modern apprenticeship with us and then moved on to an exciting new position in Business Development within the Marketing Team along with our Property Marketing Manager Jenny. Elaine makes sure our Accounts are all in order.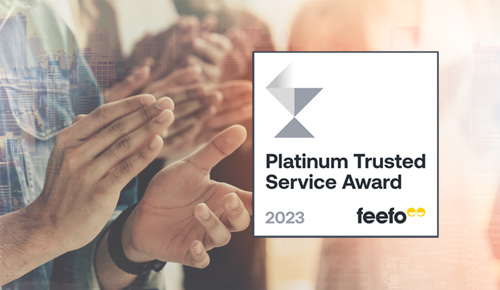 Kind Words from Our Guests

We love reading all the wonderful feedback we receive from guests and were delighted to receive Platinum Trusted Service Awards from Feefo for the past four years running. Here are just a few of the many reviews we receive daily:

'I only ever book through Unique when going to Scotland, which is usually at least once a year. Quality properties - never disappointed - great service which has a perfect mix of friendliness and professionalism.'




'Prompt and efficient. Friendly staff. Made changes to our holiday without fuss or delay. Will definitely be booking through Unique Cottages again.'




'Unique Cottages provide excellent customer service, from the ease of booking, down to the accuracy of the property details and communication.'