What's Included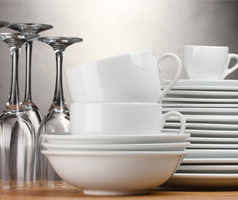 All of our holiday cottages are fitted out with standard equipment for normal everyday Scottish self-catering. However, for reference you can expect to find items such as the following:
- Sets of crockery: dinner plates, bowls, side plates, cups, saucers, mugs, milk jug, sugar bowl, teapot, salt and pepper

- Sets of cutlery: knives, forks, spoons, serving spoons and teaspoons

- Sets of glasses: wine glasses and tumblers

- Cooking equipment: saucepans, frying pan, casserole dish(es), baking sheet, serving dish, bowl(s), colander, sieve, wooden spoon(s), spatula, potato peeler, potato masher, kitchen knife(s), bread knife, tin opener, bottle opener, ladle, measuring jug, chopping board(s), oven glove, scissors and grater

- Miscellaneous items: food storage containers, fruit bowl, vegetable rack and mats.

Please note that not every owner will provide the exact same equipment at all times so if there is anything on this list that would affect the enjoyment of your holiday if it was not available, it may be worth bringing along your own.
What to Bring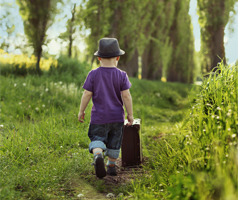 To ensure that your self catering holidays are a success, we have drawn up a list of additional things you might want to bring with you to Scotland:
Domestic Items to Bring or Buy


Bed linen and towels (if applicable)
Toilet roll
Dish towel(s)
Washing up liquid
Washing powder
Clothes pegs
Washing up cloth
Kitchen towel.
Useful Items to Remember


Booking confirmation and details of how to get there
Camera
Map of the area and guide books
Anti-insect cream/lotion
A torch
Soap
Matches
Face cloths/sponges
Antiseptic cream/lotion
Adhesive plasters
Sun tan lotion - yes, you can burn even in Scotland!
Sun hats
Sunglasses
Wet weather gear, especially footwear
Picnic items
Babywipes or similar - for dirty hands before alfresco lunches
Collapsible chairs
Rugs/groundsheets
Holiday reading
Outdoor items - balls, tennis or badminton sets, frisbees, etc
Beach towels
Sports gear - golf clubs, tennis rackets, swimsuits, etc
Rucksacks
Binoculars
Packs of cards/games
Travel alarm clock
Needle and thread.
.....and don't forget your toothbrush!