Old Melrose Estate
Near Melrose, Scottish Borders
Hidden within a large meander of the River Tweed, Old Melrose Estate sits peacefully in an idyllic spot in the Scottish Borders countryside. Having been owned by the same family for 120 years, the estate has remained true to its traditional roots, with preservation at its heart.
Championing a harmonious relationship with the estate's surroundings, the activities and accommodation provided look to make guests feel right at home in the estate's beautiful environment. Panoramic views and dark skies provide opportunities to spot wildlife that would otherwise be hidden by the glare of street lights, while the River Tweed plays host to some of the best fishing in the UK.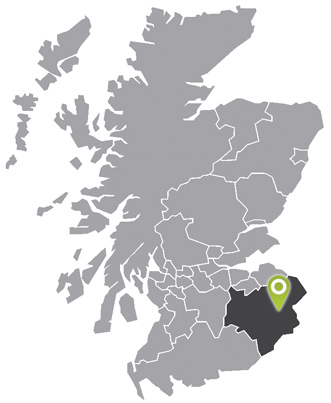 Activities to Try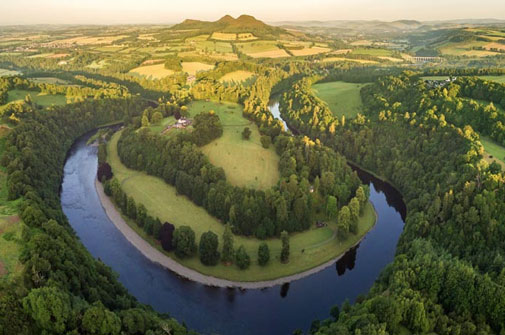 Fishing on the River Tweed
The River Tweed is world renowned for its salmon fishing, so a stay at Old Melrose wouldn't be complete without a spin on these beautiful waters. Fishing along a 1.5 mile stretch of the Tweed can be arranged via the estate, which is possible between January and September. A permit is required and you will be accompanied by a ghillie who will be happy to guide you to the very best spots available. You can expect to catch salmon or trout and it is fly fishing only on a catch and release basis. Eight pools can be found along the stretch with fishing taking place from the right bank. It is not unheard of to catch 20lb salmon here, which is sure to be an exciting challenge!
Old Melrose provides a relaxed and secluded spot for those looking to teach the next generation of fly fishers, making it the perfect location to pass on your skills and passion for the rod.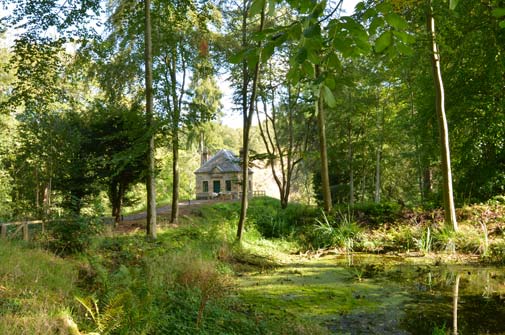 Nature At Its Finest
The estate is teeming with wildlife. 2021 marked the arrival of a pair of ospreys, while buzzards are often seen and heard swooping over the river. It is worth taking advantage of the seclusion of the estate that provides the perfect dark sky experience. The quiet and intense dark allows for an exciting opportunity to spot bats and barn owls at night as well as spectacular starry skies on clear nights. Why not treat yourself to a very special experience and rent out the estate's teepee to have a BBQ like no other?
Little ones will be thrilled to visit the resident chickens and pigs, where they can feed them on request and get to know these very special residents. Delicious homemade delights can be enjoyed in the tearoom, where everything is made on-site. The tearoom is traditionally decorated and cosy, while there is also seating outside in the pretty courtyard. Dogs are also welcome in the outside seating area, where they can be sure to be paid just as much attention to as their owners. The second-hand furniture and book stores, also situated within the courtyard, are not to be missed, being collector heaven.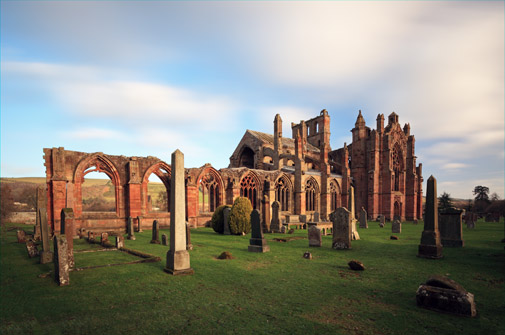 Activities in the Local Area
The estate's four miles of riverside and woodland walks link up to the wider footpath network in the Borders. They provide wonderful walking and cycling opportunities, leading into the neighbouring towns of Melrose, St Boswells (including access to the Eildon Hills) and Earlston. E-bikes can be hired on request and the estate will happily suggest some beautiful and secluded local wild swimming spots.
The central location makes this the perfect destination to explore the rest of the Borders and beyond. For those with a keen interest in local history, Jedburgh, Kelso, and Melrose each have a 12th century abbey, while Jedburgh also has the old Castle Jail and Mary Queen of Scots House. Abbotsford House, Sir Walter Scott's home, is just a 10 minute drive away near Galashiels. There are many stately homes and castles open to the public too. Tweedbank train station is just a 5 minute drive away with trains to Edinburgh leaving every half hour.
Whether you wish to get away and relax in natural seclusion or are looking to explore the many historical sights, Old Melrose Estate provides an idyllic base.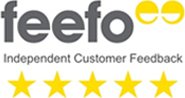 'Super accommodation, great location, great walks from the door, great scenery, great hosts with a super basket of goodies on arrival.'

The Folly
'Everything you would expect from a home away from home plus an entire estate outside to wander in.'

River Cottage
'Wonderfully beautiful & quirky cottage, lovely comfortable bed and bedding. Fabulous doggy friendly estate.'

The Folly
'A peaceful week in a well presented cottage in a beautiful part of Scotland. Conveniently situated to explore the local area.'

River Cottage