Kilninver Estate
Near Oban, Argyll
The Kilninver Estate is quite impressive, covering some 3,000 acres of woodland, hills and sea loch shoreline. The four cottages on the estate sit nestled away from the main roads, offering both seclusion and safety. It is the perfect spot for family stays, allowing any adventurous little ones plenty of room to play, explore and meet some of the local wildlife.
Each cottage boasts some of the finest, most picturesque views that can be enjoyed while visiting Scotland. Whether guests are looking for complete relaxation, are keen to explore, or excited to sample a variety of fishing opportunities, Kilninver is sure to have something to satisfy all.

Activities to Try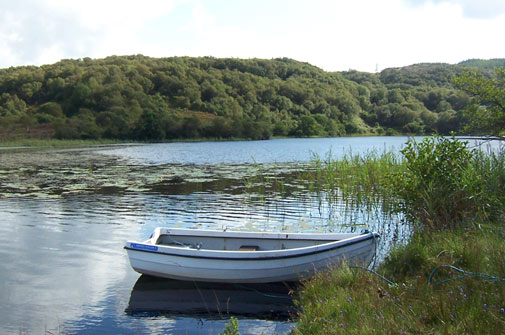 The Finest of Fishing
Keen anglers will be delighted to discover that the estate is a fishing heaven, offering the opportunity to fish in the River Euchar or in Lochs Charn, Seil and Feochan. Lochs Charn and Seil offer wild brown trout fishing with a season spanning from mid-March through to the end of September which promises a long window of opportunity. Loch Feochan offers the keen sea angler the chance to fish for pollock and mackerel. Mackerel fishing can be perfect for teaching the younger members of the family or group the joys of fishing.
Guests can enjoy full access to all three lochs during their stay, while daily passes can be purchased for visitors to the estate. If river fishing is the preference, then the Euchar beat can be booked on a weekly or daily basis. There are 3 kilometres of glorious river to fish, including a mix of single or double bank fishing. The river houses a very impressive 28 named pools, stretching from Upper Trinity to the White Stone pool at the estuary. The spate season is at its peak between August and October. Salmon fishing is also available for an extra fee on request.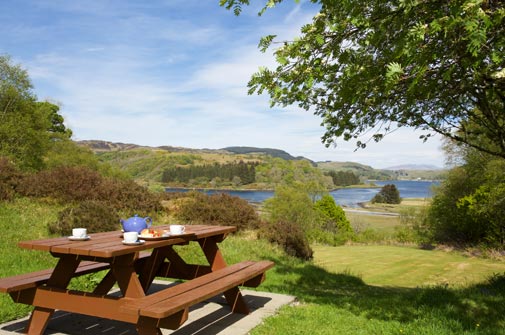 Nature At Its Finest
With each cottage situated well away from the main road and surrounded by breathtaking landscape, why not take the time to explore? The terrain offers walks suitable for any age or ability, whether it is woodland exploration or a spot of scenic hill walking. Binoculars should be considered an essential item for your visit and a fantastic, yet fun tool to help teach the next generation of wildlife explorers. Kilninver is home to many beautiful and rare sights including ospreys, white-tailed eagles, and a variety of wonderful seabirds.
The seclusion of each cottage means that parents can rest and relax, safe in the knowledge that the little ones can play without the worry of traffic. It is well worth taking some time to sit and take in the spectacular coastal scenes. The Old Manse and Old Kirk also offer indoor playrooms housing table tennis for those days when the weather isn't so kind.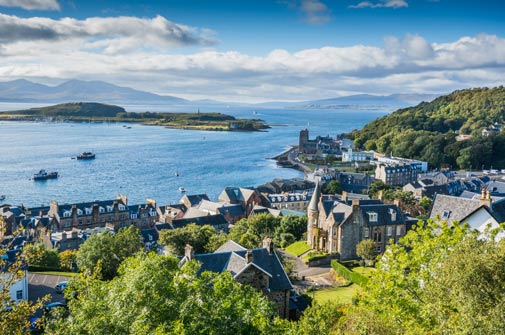 Activities in the Local Area
Kilninver is situated just 8 miles south of the wonderful seaside town of Oban. The town itself is home to an array of delightful shops, restaurants, and cafés, with The Chocolate Shop being an absolute must-visit. For those looking for some daytime activities there are several galleries, a museum, and a distillery in the town centre.
Oban is also connected to the surrounding islands by a ferry service. A trip across to Mull is highly recommended. Tobermory Distillery, established in 1798, is one of the oldest in Scotland and is famous for its two single malts. Tobermory is a fruity, unpeated malt, while Ledaig has a smoky, robust flavour. Visitors can take a tour and sample a dram or two.
Dunollie Castle is a just a short walk from town, along the seafront, with its ruins nestled within woodland in the hills. Its elevated position provides staggering views over to the island of Kerrera and other nearby isles. There is also a small museum which explains the castle's history and the story of Clan MacDougall, which will be a sure-fire hit with any lovers of Scottish history.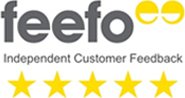 'Lovely clean cottage with amazing views that evolve with the hour, may even see a pine marten if you are lucky.'

Alpein Cottage
'Have visited Kilninver Estate several times and always thoroughly enjoyed the cottage and location.'

Dairy Cottage
'Fantastic holiday in a perfect cottage and location so much to see and explore. We can't wait to come back.'

The Old Kirk
'The property was well-equipped, warm and cosy with lovely views. We found it quiet, peaceful and relaxing.'

The Old Manse