Laudale Estate
Loch Sunart near Strontian, Argyll
The 13,000 acre Laudale Estate runs along the shores of Loch Sunart on the Morvern peninsula, on the west coast of Scotland. Laudale's rich habitats are home to a wealth of beautiful flora and fauna.
From spectacular shorelines, ancient woodlands and lush open moorland, there is ample opportunity for exploration. If you are keen on a little wildlife spotting, keep an eye out for red and roe deer, golden and white-tailed eagles, otters, pine martens, and even the elusive Scottish wildcat. Whether you are looking to relax in the tranquil surroundings or partake in some outdoor sports, Laudale caters to all tastes.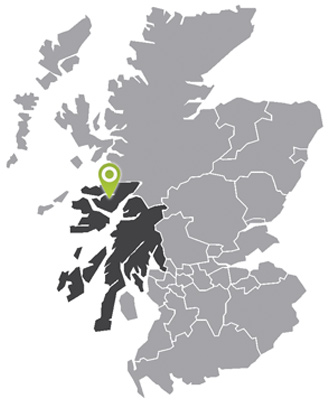 Activities to Try
A Biking and Hiking Dream
With 13,000 acres of estate land to explore, you will find you are spoilt for choice in terms of opportunities to absorb all that the land has to offer. Whether you prefer a leisurely stroll, a brisk hike or an adrenaline filled bike ride, there are trails to everyone. A walk or cycle along the shoreline trails promises to be a gentle affair that is suitable for all abilities and ages. Pack a picnic and camera and take a moment to try to spot some of the beautiful animal residents.
For those looking for more of a challenge, the estate has several exhilarating downhill runs that are sure to be a big hit with younger visitors and those looking for a thrill. Ben Nevis is close by too, for anyone looking for a real challenge and Aonach Mor is home to some world championship mountain biking trails. Should the mountain be too difficult a climb, a gondola can take you up the mountain, allowing you relax and enjoy the breathtaking views all around you.
Bicycle hire is available from the village of Strontian and arrangements can be made for equipment to be dropped off at your cottage for the duration of your stay.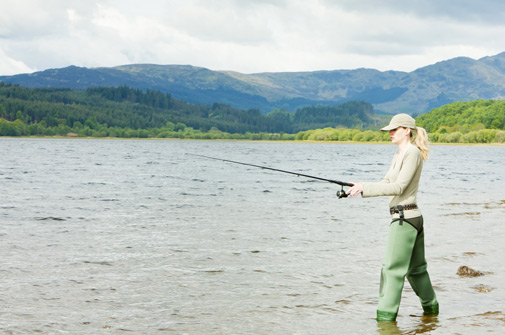 Water Pursuits
Loch Sunart and the rocky coastline lend themselves perfectly to investigation by kayak and canoe, with guests welcome to bring their own equipment to use out on the water. Should you wish to sail, the Sound of Mull and the Western Isles offer some fantastic opportunities. Spectacular views and chance encounters with seals, dolphins, basking sharks and minke whales are just a few of the delights that await on the waters of the west coast.
Wild swimming has become a popular pastime and swimming is permitted from the slipway on the loch, where the estate recommends that canoes, kayaks, or boats be launched into the loch from too.
Fishing is available on Loch Sunart where you can expect to catch mackerel which tend to be abundant in number and a relatively easy catch. This would be the perfect teaching activity for any younger members of your party who are keen to learn. Sea fishing is also available in the water close to Laudale. There have been giant skate weighing 200lbs found in these waters while record breaking specimen of hake, lesser-spotted dogfish, spurdog and thornback all have been caught in the beautiful waters of the west coast of Scotland.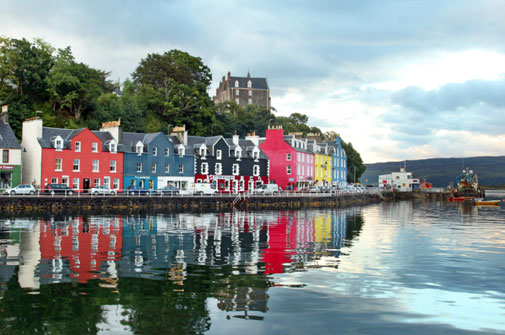 Activities in the Local Area
Laudale is close to not one, but two fantastic whisky distilleries: one of the oldest and one of the newest in Scotland. Located on the shores of Loch Sunart, Ardnamurchan Distillery opened in 2014, producing two fantastic single malts with one peated and one unpeated whisky as their signature tipples. A short journey to Mull will take you to Tobermory Distillery, that is one of Scotland's oldest distilleries having operated since 1798. Again producing two signature styles, Tobermory that is a fruity, unpeated malt and Ledaig which is more of a smoky, peated offering. Tours can be arranged by contacting the relevant distillery and making arrangements directly.
Other activities in the surrounding area include golfing at the Dragon's Tooth Golf Club in Ballachulish. There are many beautiful beaches to visit: Sanna Bay is a stunning white sandy beach that rivals any Caribbean beach, while Ardtoe Beach and the Silver Sands of Morar are also not to be missed. Young film fans will be thrilled to hear that the Glenfinnan Viaduct, home of the Jacobite steam train and used in many scenes as the young wizards and witches travelled to school in the Harry Potter films, is just a short journey away. For those looking to take on some adventure sports, Glencoe offers archery, Segway tours, and skiing in the winter months.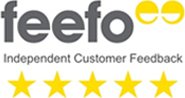 'Lovely well maintained and clean cottage. Amazing secluded location if your looking for peace and quiet.'

Achagavel Cottage
'Superb location. Feels very rural but ferries and village within easy reach. Views amazing. Cottage clean and comfortable.'

Achleek Cottage
'Perfect cottage in perfect setting. Short drive to many locations in area. Garden great for dogs.'

Lochhead Cottage
'Cottage is beautiful, with fantastic views and lots of nature around which made it even more special.'

Upper Liddesdale Cottage