FAQs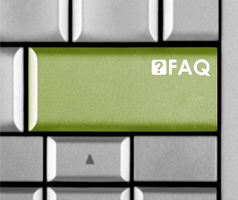 Here are our customers' most commonly asked questions:
'The information I require about a cottage is not on the website, what can I do?'

You can either send us an email (using the contact form under contact us) or telephone 01835 822277 (from overseas +441835 822277). One of our booking staff will be pleased to help with your enquiry.
'I am expecting an email from Unique Cottages, but I don't appear to have received it, what can I do?'

Please check your 'spam' or 'junk' email folder. Sometimes emails from Unique Cottages can be filtered out of your inbox. To avoid this continuing to happen please add Unique Cottages to your email contacts. If you are still unable to find the email you are expecting please contact the office and our booking staff will check your details and resend the email.
'I have received an email quotation. Does that mean that I have booked the cottage I want?'

No, this is simply a quotation. Please contact our booking office by telephone to confirm you wish to book. On receipt of payment you will receive an email with a B-reference number which is confirmation of your booking.
'When will I receive details of the property I have booked, such as the address of the property, directions and how to gain access?'

When you pay the balance of the rental an email containing this information will automatically be sent to you.
Payment
'When I telephone to book will I have to pay the whole amount quoted?'

It depends. If you are making a booking more than 6 weeks in advance you are only required to pay a deposit at this time (approximately 1/3 of the total rental). If you are booking 6 weeks or less in advance, then you will be required to pay the full amount.
'How can I pay my deposit?'

We accept the following methods of payment: debit cards, such as Maestro or Delta. Credit cards, such as Visa or Mastercard; Sterling cheque drawn from a British bank (please note: if paying by cheque please contact the office and let us know so that we can reserve your desired property while the cheque is on its way); International Bank Transfer (please note: you would be responsible for any charges incurred, usually for overseas payments).
'How do I pay the balance?'

Unless, at the time of booking, you chose the option to have the balance taken automatically from your card, then you will receive an email reminding you that the balance is due. Please contact us by telephone and pay by any of the methods mentioned above.
Householder's Deposit
'In the information about the cottage I wish to book it states it requires a Householder's Deposit - what is this?'

This is a pre-agreed amount of money which is taken as a security deposit and held by Unique Cottages to cover any damage or excessive cleaning which may result for the owner as an outcome of your stay. It is an incentive to leave the property as you found it!
'When do I pay my Householder's Deposit?'

The 'Householder's Deposit' is payable with the balance of your rental.
'When and how do I get refunded my Householder's Deposit?'

All being well, the 'Householders Deposit' will be returned to you 5 days after the end of your stay and should be in your account within 7 days. If you have paid by card it will be returned to that same card, as long as it is still valid, otherwise it will be returned to you via cheque.