What to Bring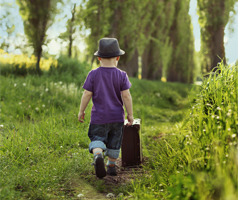 We have a selection of items that are included as standard in our cottages.
Here are some other things you might want to bring along:
Domestic Items to Bring or Buy
Bed linen and towels (if applicable)
Dish towel(s)
Washing up liquid
Washing powder
Clothes pegs
Washing up cloth
Kitchen towel
Your favourite kitchen knife/potato peeler (if you can't bear to be parted from it)
Useful Items to Remember
Booking confirmation and details of how to get there
Camera
Map of the area and guide books
Anti-insect cream/lotion - essential for Scotland's summer evenings!
A torch
Soap
Matches
Face cloths/sponges
Antiseptic cream/lotion
Adhesive plasters
Sun tan lotion - yes, you can burn even in Scotland!
Sun hats
Sunglasses
Wet weather gear, especially footwear
Picnic items
Babywipes or similar - for dirty hands before alfresco lunches
Collapsible chairs
Rugs/groundsheets
Holiday reading
Outdoor items - balls, tennis or badminton sets, frisbees, etc
Beach towels
Sports gear - golf clubs, tennis racquets, swimsuits, etc
Rucksacks
Binoculars
Packs of cards/games
Pocket radio
Travel alarm
Needle, thread and a couple of safety pins
Nail scissors
.....and don't forget your toothbrush!