Unique & Unspoilt - Our Free Monthly E-Newsletter
Unique & Unspoilt comes direct to your inbox to give you a tantalizing taste of the best cottage holidays Scotland has to offer.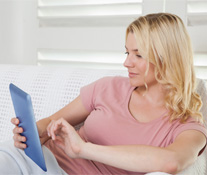 Each issue is packed with articles, information, hints and tips to help you make the most of your visits to Scotland's countryside. As well as unique offers to readers and access to special last minute cottage deals.
Sign up today!
Please fill in the form below to subscribe to receive our latest news, exclusive special offers, competitions and promotions. Your details will be stored on our secure server and will not be shared with other companies.
You can unsubscribe from Unique & Unspoilt at any time.
Subscribe to our mailing list