Cancellation Cover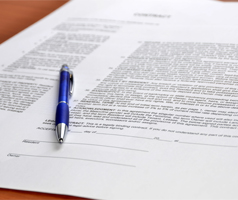 We are pleased to tell you that bookings made through Unique Cottages, for all cottages sleeping no more than seven persons (excluding babies) qualify for FULL REFUND COVER up until the start date of the holiday for those resident in the UK and aged 75 or under at the commencement of the holiday. Please note the cancellation refund plan covers only the cost of the property rental on bookings of a week or more. It does NOT cover any additional related expenses which may have occurred.
If cancellation is caused through death, injury**, sickness**, or call to jury service of the hirer, or any close member of his/her family***, or any person registered with the Agent at the time of booking who is travelling within the same party, then Unique Cottages undertakes to refund the deposit and balance if paid (less £50 administration fee) on the production of documentary proof showing cancellation is due to one of the above circumstances.
* The following payment should be added to the deposit at the time of booking or qualification for full refund cover does not apply.
- Up to £450 excess = £10
- Between £451 and £550 excess = £15
- Between £551 and £650 excess = £19
- Between £651 and £849 excess = £25
- Over £850 and not exceeding £995 excess = £30.
** The following are NOT covered by the cancellation policy: pregnancy or related illness, epidemic or pandemic. Any medical condition or illness diagnosed or known about before, or at the time of, booking. Any self-inflicted illness or injury, or any injury which has occurred as a result of taking part in any risk sport. Any illness or injury which, in the opinion of the Agent, is not serious enough to prevent the person from taking the holiday. This does not cover any accident, injury or illness which may occur during your stay.
*** Family comprises husband, wife and their children, long-term partner, father, mother, father-in-law, mother-in-law, brother and sister - resident in the UK aged under 75 at the commencement of the holiday.
Please remember that a reservation is a legal contract. We strongly recommend you ensure you are adequately covered by Insurance for your rental.
Please note the above cancellation refund plan does NOT cover any event where our obligations are prevented or affected by reason of force majeure. Please refer to our terms & conditions for further information.
You have 7 days from the date of booking (unless the holiday start date is sooner) to add or remove Cancellation Cover from your reservation. After this period any premium paid is nonrefundable.