Ardsheal Estate
Near Appin, Argyll
The Ardsheal Estate sits nestled along the shoreline of stunning Loch Linnhe, overlooking the wonderfully picturesque Kentallen Bay. The Estate boasts five immaculately decorated cottages that feel modern, yet cosy and are perfectly at home in their rich, natural surroundings.
The Estate itself is a nature lover's dream. A haven for some of Scotland's rarest flora and fauna, it really would be remiss to not explore and drink in all the glorious sights. Whether it is exploring Loch Linnhe by canoe or kayak or taking a stroll through the woods or over the hills, there is much to be seen on this beautiful estate.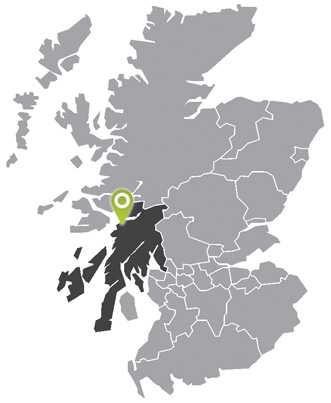 Activities to Try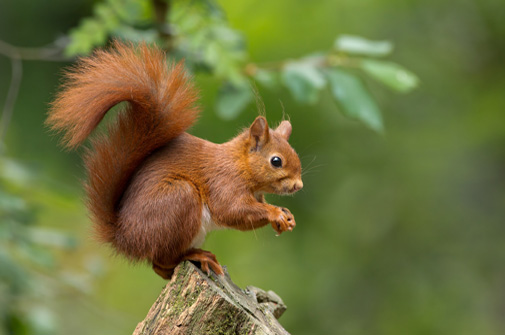 Walks Immersed in Nature
With over 800 acres of hillside and 3 miles of shoreline around the loch, there are plenty of places to explore and walks that offer sights that are sure to delight everybody. The estate is home to one of Scotland's oldest Atlantic Hazel woods which is bursting with wildlife. Keep an eye out for red squirrels and pine martins hiding among the ancient branches.
Those who prefer to walk in the hills will be spoiled for choice. Ardsheal Hill offers a walk suitable for all ages and abilities. If you're visiting with children, make it a real event by bringing along a picnic and do a little bird spotting along the way. Eagles and buzzards are a common sight while white-tailed sea eagles make a rare appearance too.
Meall Ban and Back Hill offer more challenging walks without being too difficult. However, for those looking to push themselves and 'bag' a Munro or two, then Beinn a'Bheithir-sgorr Dhearg and Beinn a'Bheithir are right on the doorstep. Both can be accessed from the ridgewalk which itself offers up some unmissable views.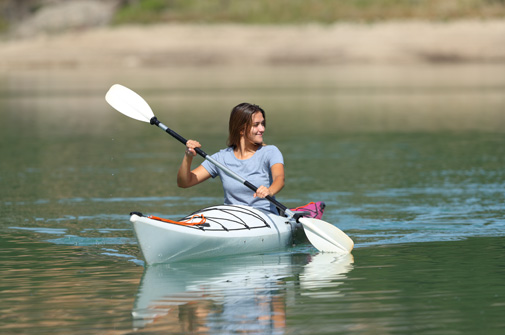 Enjoying Loch Linnhe
The Loch offers up the opportunity to take in the scenery from the unique perspective of the water. Arrangements can be made with the estate to allow for kayaking and canoeing with convenient access just a short stroll away.
Once on the water why not pause a while and see if you can spot any of the frequent visitors? Otters, seals, dolphins and porpoise are all common inhabitants of the loch's crystal clear waters. Alternatively, why not take the time to relax, maybe dip a toe in, and enjoy the calm beauty of the loch at a more relaxed pace.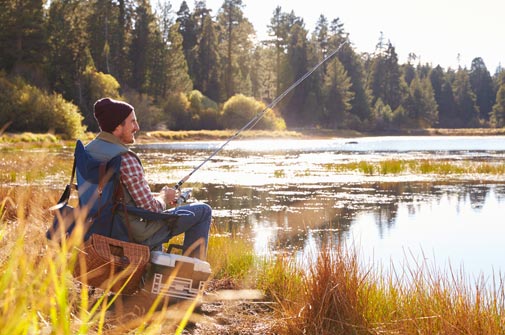 Fishing on the Loch
For those keen on fishing, Loch Linnhe boasts a wide array of species. May to October are the peak months when codling, dabs, pollack, strap congers and the occasional thornback rays can be found, to name but a few. People have even been known to catch rays weighing in at 10lb!
During the winter months, you can expect to find codling, whiting and dabs, while February and March are quieter months where there are less chances of success.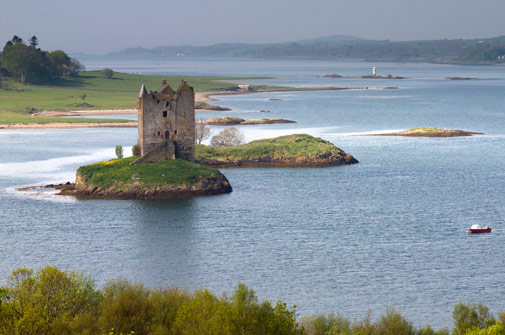 Activities in the Local Area
For exploring further afield, there is much to see and do in Glencoe and the surrounding area. For sports enthusiasts, Woodlands @Glencoe is a only a 10 minute drive from the estate and offers a 9 hole golf course (which Bunkered Magazine consider to be the best in Scotland) as well as an archery experience that is suitable for age 6 and over.
No trip to Scotland would be complete without some whisky tasting. Whisky experiences are also available at Woodlands @Glencoe. Alternatively, a visit to Oban and the Ben Nevis Distillery provides an insight into the whole whisky making process, with a wee dram thrown in too.
Holroyd Art Gallery boasts a fantastic collection of contemporary Scottish art and is nestled close to the estate, making it the perfect stop off on the way to Glencoe. Just 10 miles south of Ardsheal lies the iconic Castle Stalker, a fantastic four-story tower which had a starring role in 'Monty Python and the Holy Grail' back in 1975. It is a real must-see for any film lover.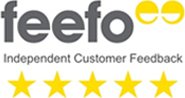 'Comfortable cosy and plenty room for us - great views and a quiet and relaxing place to stay.'

Creich Cottage
'The cottage was very clean and extremely well kitted out. The location was so peaceful, with a view that took your breath away.'

Mullach Cottage
'Breathtaking views across Loch Linnhe and a peaceful estate within easy access of roads to Glencoe, Fort William and Oban.'

Balbain
'Beautiful cottage in a quiet and picturesque location. All the modern needs within an old cottage full of original character.'

Ardsheal Lodge