Scotland Features on Lonely Planet's Ultimate Top 500 Travel List
The renowned travel guide publisher Lonely Planet recently released its ultimate list of the '500 Best Places to See in the World', with far flung locations such as the Galapagos islands, the Great Wall of China and the Temples of Angkor topping the chart. Closer to home there were 34 entries within the UK and we were delighted to see that Scotland was recognised with a total of 12 of those.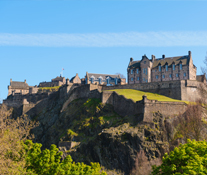 With cottages spread out across the whole of Scotland, we have an extensive range of self catering accommodation that is ideally placed for people who want to tick some of these sights off their 'bucket list'. The beautiful capital city of Edinburgh faired particularly well with the iconic Edinburgh Castle coming in an impressive 58th place and The Royal Mile also gaining a mention.
It comes as no surprise that Loch Lomond features on the list as Scotland's largest freshwater loch attracts visitors all year round for walking, cycling and even watersports in the stunning setting of the Loch Lomond and the Trossachs National Park.
Some of Scotland's islands also fared well with the Isle of Skye, that is well known for its dramatic scenery and beautiful sandy beaches, coming in at a notable 64th place and the enchanting Isle of Iona also earning a spot.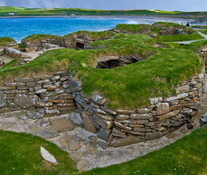 History enthusiasts will particularly enjoy visiting Skara Brae on Orkney, a prehistoric village from the neolithic period that was uncovered by a storm in 1850 and now offers a very interesting insight into how people would have lived nearly 5,000 years ago. Also of historical significance on the list are the Standing Stones of Callanish, a cross-shaped arrangement of impressive standing stones on the Isle of Lewis.
Lonely Planet's travel writers also recommended experiencing the spectacular landscape of Glen Coe and tackling challenging Ben Nevis, the highest mountain in the UK that rewards visitors with absolutely magnificent views from its summit. The other Scottish locations mentioned were Fingal's Cave on the Isle of Staffa, the Kelvingrove Art Gallery & Museum in Glasgow and the imposing Stirling Castle.
To book your ideal break, just browse the website or give us a call.