Buying a Holiday Home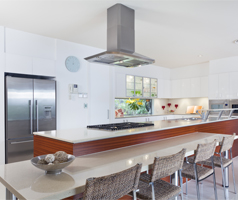 Thinking of letting a holiday home but don't want to be tied to the phone? Let us do the work for you...
So you're thinking of investing in a holiday cottage? Smart move! The conventional buy-to-let market may be approaching saturation in many areas, with forlorn 'To Let' notices bleaching in the sun for months on end, but the holiday market is still booming, and here at least there is no reason why the boom should not continue.
Think about it. We are all being encouraged to be green and are constantly bombarded by reports of the damage our carbon footprint, in the form of low cost air travel, is doing to the planet. The increasing number of people who are fortunate enough to be able to take several holidays in the course of the year are thinking hard about jetting off to the sun on every possible occasion, and are looking for alternatives closer to home, for some of their breaks at least. The many hassles which air travel now routinely involves are another disincentive.
Rising temperatures and long spells of sunny weather mean that a 'holiday in the sun' no longer necessarily involves foreign travel. Britons are rediscovering beautiful Britain, and how better to do so than to live for a while as one of the 'locals' in a comfortable holiday cottage?
Attractions of Buying a Holiday Cottage
There are several other attractive features about ploughing your money into a holiday cottage. Try these for size:
Rentals tend to be much higher than the average short term lease arrangement - we are talking several hundred pounds per week, rather than per month.
There are most attractive tax breaks. Provided the cottage is furnished and available to let for at least 210 days per year, is actually let for more than 105 days and for 155 days of the year is not occupied by the same person for more than 31 consecutive days, it will be treated as a business asset by the Inland Revenue. So if you sell it, having owned it for more than two years, you are liable for only a quarter of normal capital gains tax payable on a rented property.
As a business asset, a holiday cottage also can be passed to heirs with considerable inheritance tax advantages.
Having weekly access to your cottage instead of effectively signing it away for a minimum of six months, you can keep a close eye on how it is being treated and ensure that its condition is not deteriorating.
So where to buy?
You'll have to do some very simple homework, identifying popular areas. Unfortunately, popular areas can often mean higher prices, and sometimes it pays to think out of the box. A central location, with a lovely area and lots to do round about may find a market just as surely as something stunningly situated and remote.
When it comes to buying, the Scottish sealed-bid system is great for sellers, but nerve-racking for buyers. Attractive properties tend to go for well above the 'offers over' price. Remember to take furnishing and any refurbishment costs into account when placing your bid. Take advice from your solicitor or one of the experience contacts below, and if you really want the place, offer the most you can reasonably afford. That way, if you still don't get it, you won't be kicking yourself wishing you had offered another £1,000!