Comrie
This picturesque village stands on the banks of the River Earn, about 6 miles from Crieff and the same from lovely Loch Earn. Thought to have been a settlement from as far back as the prehistoric times, Comrie is right at the heart of the scenic West Strathearn area of Perthshire and has interesting variety of shops along its attractive main street.
Comrie Self Catering Cottages
Near Balquhidder, Perthshire
Sleeps: 3
Bedrooms: 2
Pets: Yes (1)
Changeover Day:
Sat





More than one promotion available.
Sleeps: 6
Bedrooms: 3
Pets: Yes (3)
Changeover Day:
Sat





More than one promotion available.
A Beautiful Landscape to Explore
Just a short walk from the village is the interestingly called Deil's Cauldron Waterfall, which is said to have been the haunt of a water elf who enticed the vulnerable down into the huge natural pothole formed by the cascading waters. Fortunately Comrie has remained elf free in the past few years so the walk to the waterfall can be enjoyed without concern!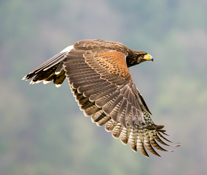 It is worthwhile continuing from there up beautiful Glen Lednock, where the road finishes near the dam. The glen offers great walking with plenty of picnic spots beside the burn or overlooking the dam itself. The glen is a wildlife enthusiast's paradise and visitors may see capercaillie, buzzards, eagles, grouse, mountain hare, deer and maybe even the rare and elusive Scottish wildcat. To the south of the village, Glen Artney, immortalised in Sir Walter Scott's Lady of the Lake, is another lovely glen which was once a royal deer forest. For energetic hill walkers, Ben Chonzie overlooks the village, while another Munro, Ben Vorlich, is within a short drive.
Comrie offers much of historical interest as well, with Pictish and Celtic standing stones and the remains of a Roman 'glen blocking' fort that some historians believe was the northernmost extent of Roman penetration into Scotland. Dating from much more recent times is Cultybraggan Camp, a 'black camp' which housed the most extreme Nazi prisoners in World War II. It has recently been taken over by the local community who are organising a Visitor Centre there.