7stanes

The 7stanes are a series of mountain biking trail centres scattered across the south of Scotland from Dumfries and Galloway to the Scottish Borders. Developed by the Forestry Commission, they have a mixture of different graded trails running through the hills and forests and can cater for a wide range of ages, tastes and abilities.
Bike hire and tuition are also available, as well as the added facilities of parking, cafes, toilets, bike shops and even kids' play areas.

Just 4 miles from Peebles, this is one of the best centres in Europe. It has singletrack of all grades and a Black Route that involves an 800 metre climb.

A few miles south of Glentress, Innerleithen is for more experienced rider, being famous for its amazing downhill routes which offer lots of thrills.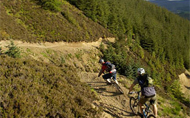 A few miles north east of Dumfries, these routes are excellent for entry level riders, although there are red routes for more experienced riders.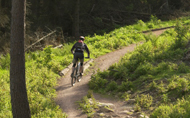 Sited between Dumfries and Castle Douglas, many of its trails are on granite rock in an open, coastal setting - a contrast to forest trails.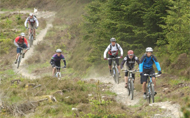 In the heart of the Galloway Forest Park these forest trails start at the visitor centre and have lovely views of the surrounding hills and lochs.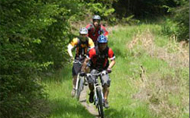 A great range of family friendly trails, as well as a kids' play area. It also caters for adrenalin hunters with its Black Craigs route.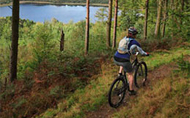 Just south of Dumfries this centre offers everything from peaceful rides through the forest to the red-graded Phoenix Trail.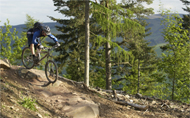 This centre is near the border with England, with a skills area where you can practise your skills over testing terrain before you set out.